Welcome to our Year 7 prospective students Open Evening information page. This page will offer you comprehensive information about Denbigh School.
Denbigh School is one of two Secondary Schools in The Denbigh Alliance Multi Academy Trust. It is an organisation which has at its core the values of 'Care, Education and Opportunity' for young people. It is our ambition as a Trust that the individual care we provide our students can exist within a larger organisation, where no student is anonymous. We have a determination to understand our students and staff and safeguard their needs and believe that when you look after your students and staff everything is possible. This must be underpinned by a first-class educational experience where, within a culture of continuous learning, we all strive to do our very best, whatever the challenges. Lastly, we believe that setting the learning journey within a context of opportunity is crucial if our students and staff are to see the relevance of what they do. The opportunities that we provide through the Trust are both inspirational and enriching.
We hope that you find the information presented on this page useful.
Virtual Tour
Join us for a virtual tour of our wonderful school. Visit each of our faculty areas and take a look at our outstanding Student Support Centre and Meeting Hall. See our dedicated Sixth Form study and social facilities, including their very own Cafe Pronto. Take a virtual walk down our Street where students dine and socialise before moving outside to see our outdoor facilities and sports pitches.
Prospectus
To find out more about our School community, please take some time to read through and explore our exciting Year 7 Prospective Students Prospectus. Our prospectus provides you with an in-depth look into our school values, educational ethos, and supportive learning environments and opportunities.
Faculties
Please take some time to explore our different faculties areas by clicking on the respective link below. Each faculty has a dedicated page on our school website that introduces the faculty, an opportunity to explore the Schemes of Learning and Key Words for the subject, and the Extra-Curricular Opportunities offered by the faculty.
Clubs, Trips and Visits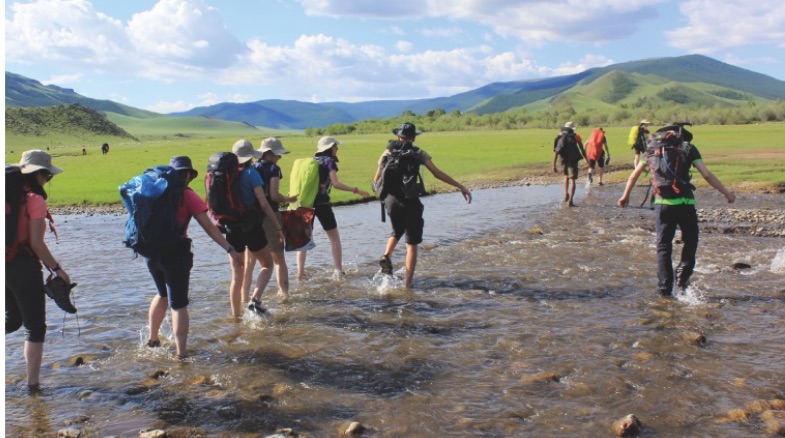 At Denbigh School, we believe that trips and visits contribute significantly to a holistic education. Students enjoy themselves and have memorable experiences; they can acquire new knowledge and apply their learning to the "real world". They also develop new skills and face challenges that enrich their schooling and build character. During 2021-22, Denbigh offered 34 educationally enriching trips with over 300 students benefitting from these opportunities. We have run trips to Bletchley Park to enhance students understanding of History, Birmingham to explore the Big Bang Science Theory, and Bournemouth to conduct extensive Geographic fieldwork. From Year 9 upwards, students are invited to take part in the Duke of Edinburgh's Award Scheme which involves a walking expedition with overnight camping. Students develop independence and resilience through this, especially in navigating their route and avoiding getting lost!
Alongside the local trips that we offer, we have also offered a number of trips abroad. The A level Physics trip to CERN to see the Hadron Collider in Geneva has been a favourite amongst our Year 13 students; we have offered exchange visits to France and Germany, and for our GCSE History students, we have provided them with an opportunity to visit Berlin to develop their understanding of the Holocaust.
As part of our drive to extend students curriculum knowledge, they also have the opportunity to participate in our Enrichment Days programme. Every Year group will take part in two external trips that will enrich their learning experiences. Examples of external trips offered to our students include, Warwick Castle, Woburn Safari Park, Kew Garden, and The Science Museum. To complement the external trips that we offer, students will also participate in a school-based enrichment day that provides them with opportunities to explore problem-solving, innovation, and cultural awareness.
Combined with our external trips and enrichment programme, Denbigh School is proud to offer an extensive range of extra-curricular School clubs that take place before, during and after School. Throughout the School Year we offer up to 60 School clubs including, Musical Theatre, Fencing, Debating, subject clinics, Rugby, Boys and Girls Football, Netball, and Creative Writing.
Student Voice
Student voice is very important at Denbigh School and is led through three strands:
Student and House Council
Satellite Groups
Students as learning partners
Student Council
The student council meet twice a week; the house council meets once a week. Students on these councils have been through an election and nomination process to reach their position or through an application process. They are supported by a member of the leadership team and present at leadership team meetings. The house and student council are run by the students with an elected president and vice president.
Purpose of Student Councils
To give students an opportunity to contribute towards decision-making, which will be supportive of their educational experiences at Denbigh.
To give students an opportunity to contribute directly towards teaching and learning at Denbigh School.
To provide practical opportunities for students to be involved in democratic processes.
To provide opportunities to support charities.
Satellite Groups
We have a set of Satellite groups that students can join, or even set up. The Satellite groups encompass areas that students are interested in, that they want to promote and work towards within school. Some of our Satellite groups are Eco schools, Youth SACRE, ICT and Remembrance.
Students as Learning Partners
Students are trained to work with teachers to support teaching and learning in the school.
After students are trained, they work with a teacher over the year. They meet with the teacher to agree a focus for the observation, observe a lesson and then feedback to the teacher.
Teachers appreciate working with students in this way. It supports them to understand the students' learning from a different perspective.
Students appreciate the training; they are able to gain real insight into the teaching and learning process and feel that they have an impact on the lessons taught in school.
To find out more about our Student Voice and see what our students have to say, please read:
Heads of Year (Pastoral)
Each Year group has a Head of Year (Pastoral) who has an oversight of student wellbeing, attendance and behaviour in school. Each Head of Year works closely with Tutors, class teachers, support staff and parents to support students throughout their time at Denbigh School.
Pastoral Support
We have a dedicated team of teaching and support staff who provide individual and group support to students. Our Pastoral support is based around getting to know and understanding the needs of our students. We believe that providing routines and structure throughout our school community enable students to feel safe and achieve.
The Pastoral team, including our Heads of Year, work closely with support staff, including our Special Educational Needs and Disabilities team, to provide support that is focused on the needs of our students. Support may be provided by our School Counsellor, Pastoral Mentor, Pastoral Assistant, Teaching Assistants and staff with specialist roles within the school. Some students may also receive support from professionals from outside our school community and we facilitate this support wherever possible.
Tutors
Your child's Tutor is also a vital part of their Pastoral Team. The Tutor will be your main point of contact at Denbigh School and students meet with their Tutor every morning. Tutors will monitor all aspects of school life and provide consistent support throughout each week including the celebrations of achievements and outstanding contributions of our students. During Tutorial sessions, students will follow a programme of study incorporating PSHEE, structured around our school values of be engaged, be kind and respectful and do no harm.
Houses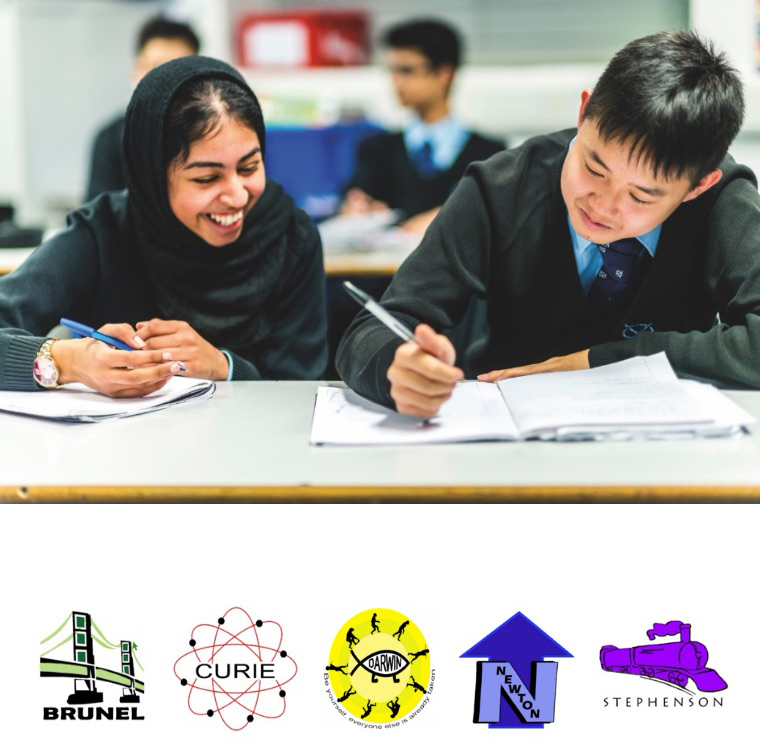 When students join Denbigh School they are placed into one of our five Houses: Brunel; Curie; Darwin; Newton; and Stephenson. This provides identity, structure and competition to our school community. Each year, all students will have an opportunity to get involved with House events and interact with students from other Years and Houses.
Each House has a dedicated House Champion who works with a team of House Presidents and Vice House Presidents who have been selected from our prestigious Sixth Form. The House Champion and House Presidents are a visible presence for students, providing aspirational role models and encouragement.
One of the key roles for the House Champions and House Presidents is to organise, run, and encourage students to participate in our Interhouse competitions that are run throughout the whole year. We run a range of competitions so there is always something for everyone to take part in. Interhouse competitions include events such as the Denbigh MasterChef competition, Gladiator competition, quizzes, tug of war, and various sporting tournaments.
Head of Year (Progress)
The Head of Year (Progress)'s key role is to ensure that students maximise the academic and pastoral opportunities that are available at Denbigh School. They work very closely with the Pastoral Head of Year to provide high quality student care for all our students.
Each Head of Year stays with their students as they move through the school; this ensures that there is a continuity of support. Our goal is that, when students reach Year 11, they have the confidence and ability to reach their potential in GCSE assessments and examinations and take their next steps with confidence.
Achievement
The Head of Year (Progress) has a range of data and information which they can consult for each student. Students are expected to complete their homework and be engaged in their learning and part of the Head of Year's role is to celebrate this. This positive culture motivates all students to contribute and succeed. Heads of Year also celebrate the achievements of students in extra-curricular activities including within Performing Arts, Sports, and charity work in the community.
Progress
Monitoring of the academic progress that every student is making enables proactive support. The Head of Year (Progress) coordinates intervention when required, for example, one-to-one mentoring, additional sessions and bespoke careers advice. The Head of Year is also integral when considering students' GCSE options and ensuring that students and parents are fully informed regarding their curriculum choices.
Heads of Year work closely with all staff to evaluate the progress of students and consider whether they are making the most of their opportunities in all aspects of school life.
Questions/Queries
If you have any questions or queries from your visit to our school, we would love to hear from you.
Please complete a query form through the Contact Us page of our website and select the Open Evening query option when completing the form.