Football Academy launches partnership with MK Dons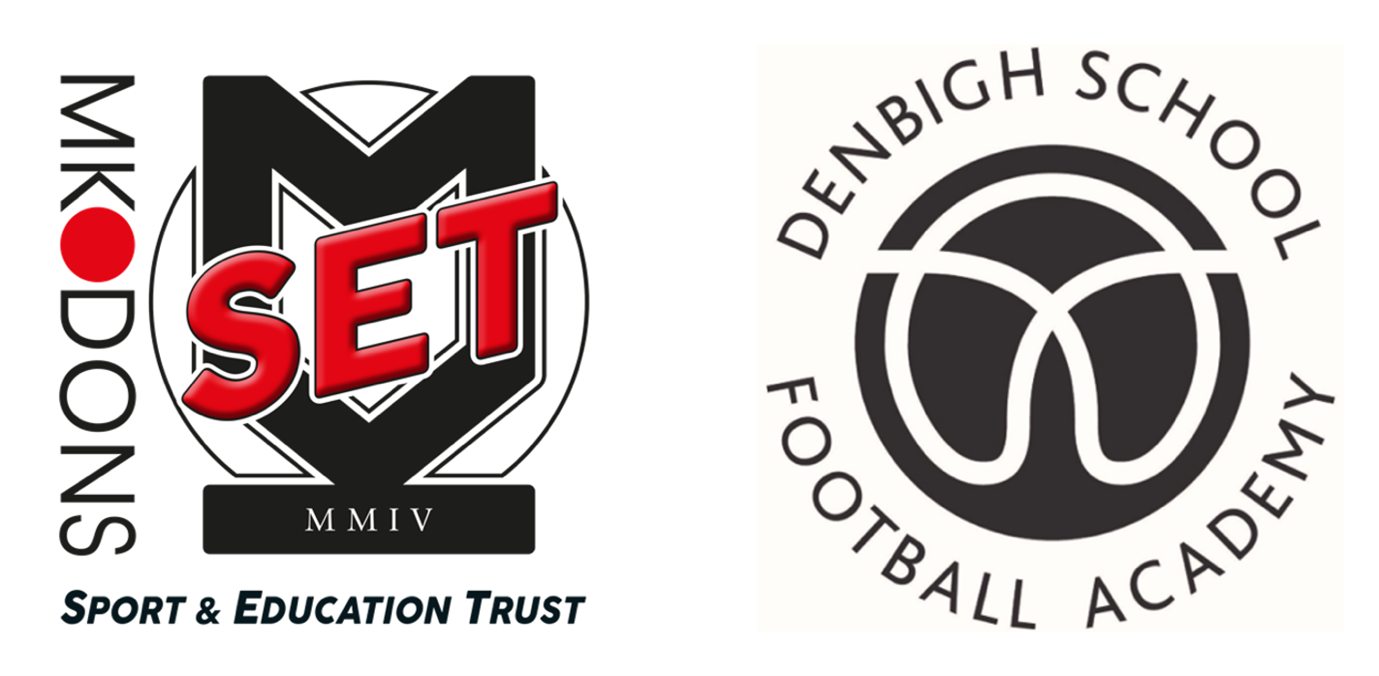 We are delighted to announce a brand-new partnership between our Football Academy and the Milton Keynes Dons Sport & Education Trust (SET) from September 2023. The partnership will give our Academy students the opportunity to train and compete in a high-performance environment at the MK Dons and allow boys from the MK Dons Talent Pathway the opportunity to progress academically within our Academy.
Malcolm Lay, Football Academy Director at Denbigh, said: 'We have been working informally with the MK Dons and MK Dons SET for many years, with a large number of our Academy graduates going on to work within the Club, so it seems right that we establish a more formal partnership. Our Academy has been in operation since 1999, which makes us the most established Post-16 provider of Football Education within Milton Keynes. We can offer players already within the MK Dons development system access to Denbigh's first-class education offer, as well as extending the wider football opportunities to students on our Football Academy programme'.
James Gibb, Boys Football Pathway Manager at MK Dons SET, added: 'The partnership with Denbigh School Football Academy will be a great addition to the Boys Talent Pathway. We will look to provide players access to an excellent full-time football education and football academy programme. We look forward to working with Denbigh School and prospective players, supporting their journey in further education as they transition into senior football'.
To find out more about our Football Academy and the partnership with the MK Dons please come along to our Sixth Form open evening on Wednesday 18th January, 6pm to 9pm.