Newton House are Dodgeball Champions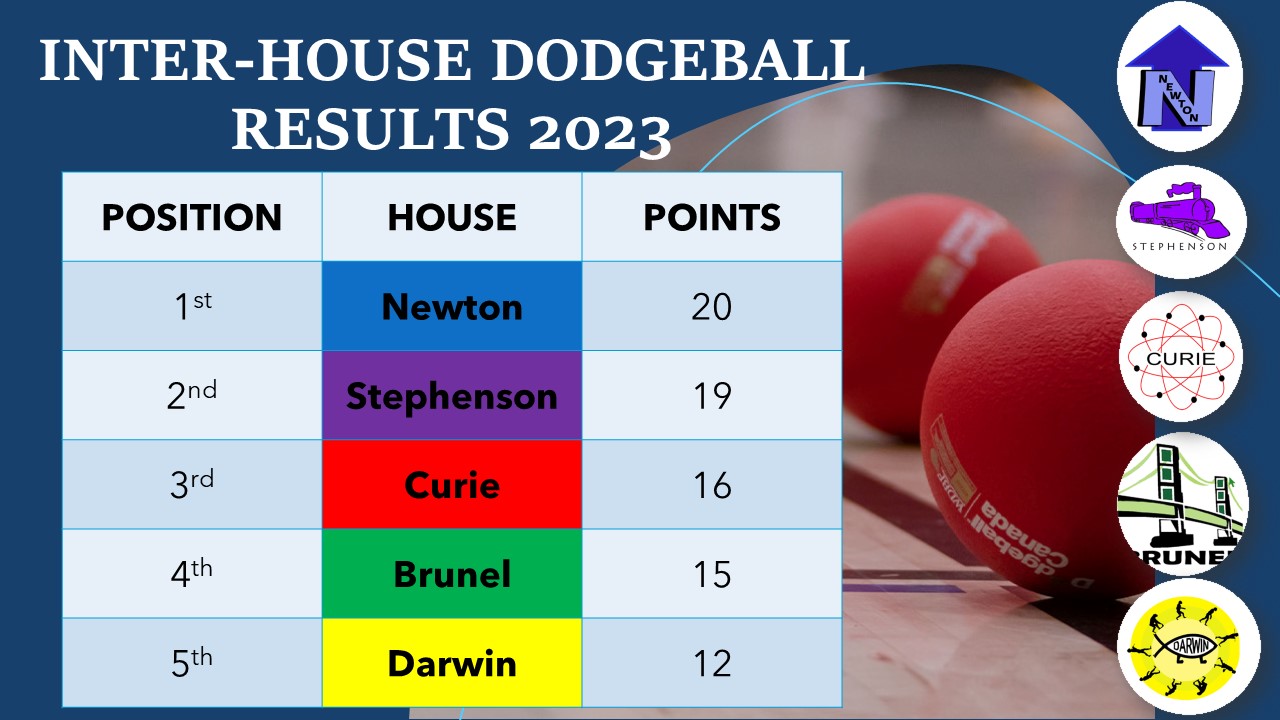 Newton House are our Inter-House Dodgeball champions after a keenly contested competition featuring all year groups. The House teams competed across the week with the matches live-streamed into tutorial to allow students to support their House teams.
It has been a fantastic whole school event and we are very grateful to Mr Lay and the Football Academy and Sport Leaders students for their time, game management and support.