Year 13 students talk Apprenticeships with Kirkby Diamond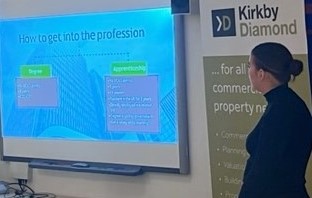 Year 13 students interested in taking up an apprenticeship had a really informative session with Kirkby Diamond, a leading company of property consultants and chartered surveyors, with offices in Milton Keynes, Luton, Bedford and Borehamwood.
The representatives of Kirkby Diamond talked about the different apprenticeship roles available through the company and the different career paths taken by some of their younger employees.
The students came away inspired and well informed about the apprenticeship routes available to them.