A Memorable Celebration of Success Ceremony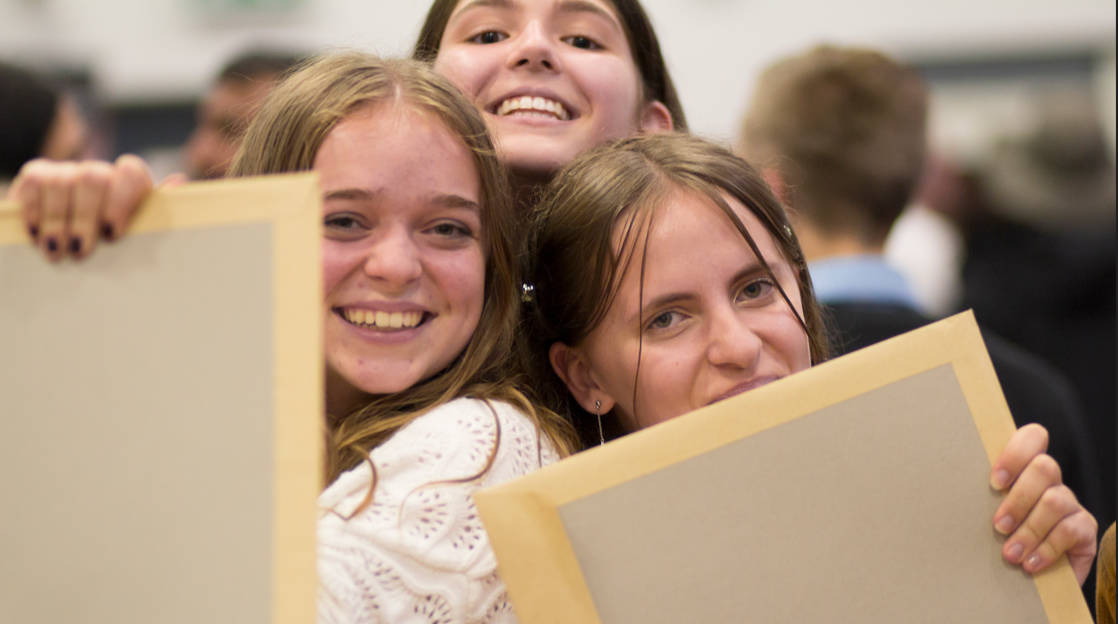 Our Celebration of Success Ceremony was a wonderful celebration of life at Denbigh this year, made even more special by the many families and friends who joined students and staff at the event.  Our special guest, Kay Rafferty, a former student came back to present the awards and talk to students about her journey since she left us, which was so inspiring for our current students to hear. 
Students were rewarded for academic achievement and progress in this year's GCSE and A Levels, for their contribution to the wider school community, for achievement in our Student Leadership Programme and participation in the Duke of Edinburgh scheme.
We were also treated to a musical performance by two of our most gifted musicians, Sixth Former Rich Mandal and Matias Yung from Year 11. Both these students have both been recognised for their musical talent this year.  Rich was one of 10 finalists selected for the ORA Singers 'National Young Composer of the Year' Competition and following a series of outstanding performances at the Milton Keynes Festival of the Arts Music Competition, Matias was named MK 'Young Musician of the Year'.  
It was a wonderful evening for all those involved.