Gauree wins Lucy Hawthorne Citizenship Award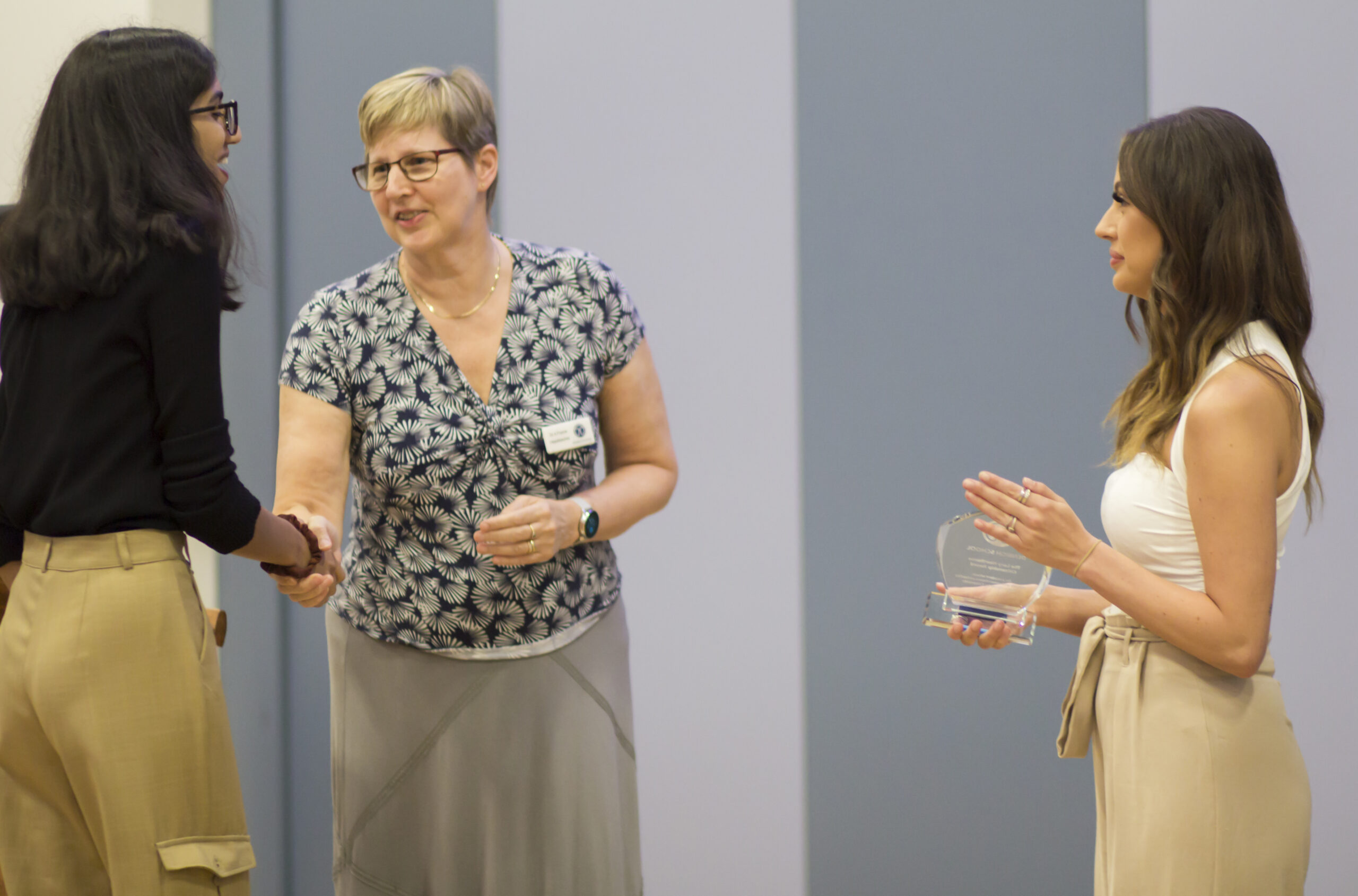 Our prestigious school community prize, The Lucy Hawthorne Citizenship Award was awarded to Year 12 student, Gauree Vijapurkar at our recent Celebration of Success Ceremony.  Gauree was presented with the award by our special guest on the evening Kay Rafferty, a former Denbigh student. 
Lucy Hawthorne, who the award is given in memory of, attended Denbigh from 2003 through to 2007, when she sadly passed away.  During that time, Lucy made a real impact on the school with her infectious smile and her boundless energy and enthusiasm for anything related to the wider life of the School, especially citizenship.  It is this type of commitment and enthusiasm that is recognised by this Award. 
This year's recipient, Gauree has made a huge contribution to the wider life of the school. She has spent four years on the Student Council and been in leadership roles for two of those years, first as Vice Chair and then Chair. During this time, she has developed excellent working relationships with students and staff which help to continually improve our school. Gauree took a leading role in developing our Cultures Days which have quickly become highlights of the school year, allowing students to showcase their cultural backgrounds and celebrate the diversity we have here at Denbigh.
Gauree also made a significant contribution to the development of our Wellbeing Garden, which was opened this summer, transforming an underused courtyard area into a calm and welcoming outdoor space for students and staff. We even have an area where we can grow vegetables for our canteen now! Gauree played a key role and worked with local businesses to secure donations for the garden.
Gauree is an exceptional student leader, and she is an inspiration to the younger students who are now sitting on the School Council. We are delighted that she has returned to our Sixth Form where we have no doubt she will continue to make a hugely positive contribution to our school community.