BioArtAttack 3D winners announced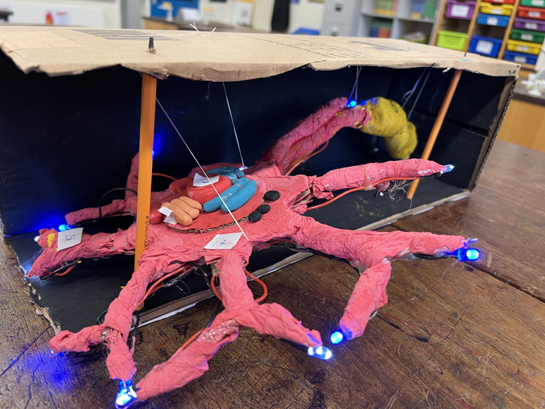 The results of our BioArtAttack 3D competition have been announced with the winners being awarded amazon vouchers, achievement points and being entered into the Royal Society of Biology's national BioArtAttack 3D competition. We challenged our Year 8 and 9 scientists to build 3D models which captured the wonder of Biology and they certainly succeeded. 
The models illustrated DNA structure, plant and animal cells, human organs, skin cells, photosynthesis, rainforest eco-systems and the solar system to name but a few.  Here are the winners from the Year 8 and 9 categories, congratulations to them all and good luck in the National BioArtAttack competition. 
Year 8
Winners: Neurone by Shagiesh Senthilrajan, Muadh Rustham, Jaimin Thakker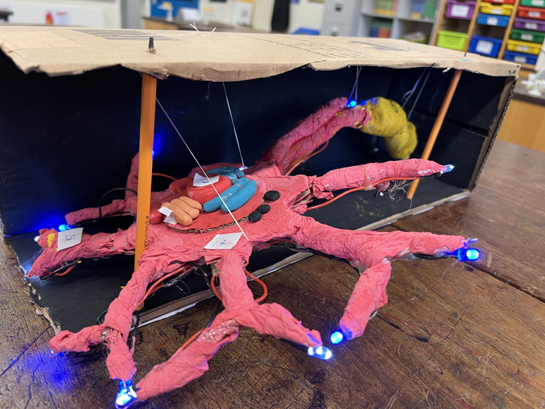 Second Place: Plant Cell by Ellie Wong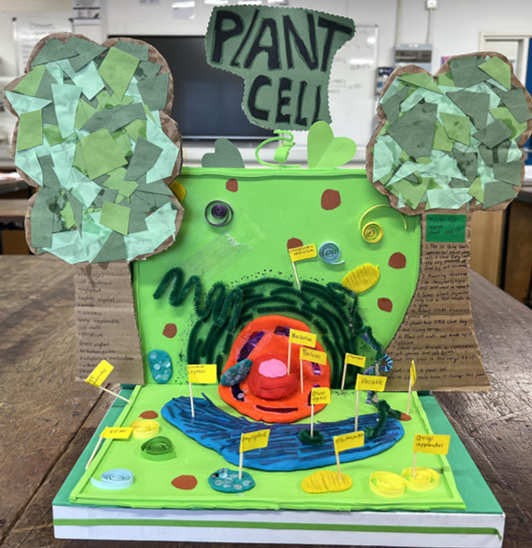 Third Place: DNA by Joshua Cherian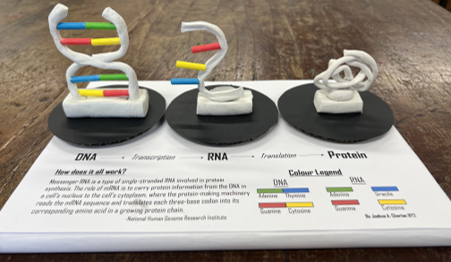 Year 9
Winners: Human Body by Chloe Griffiths and Lucy Coster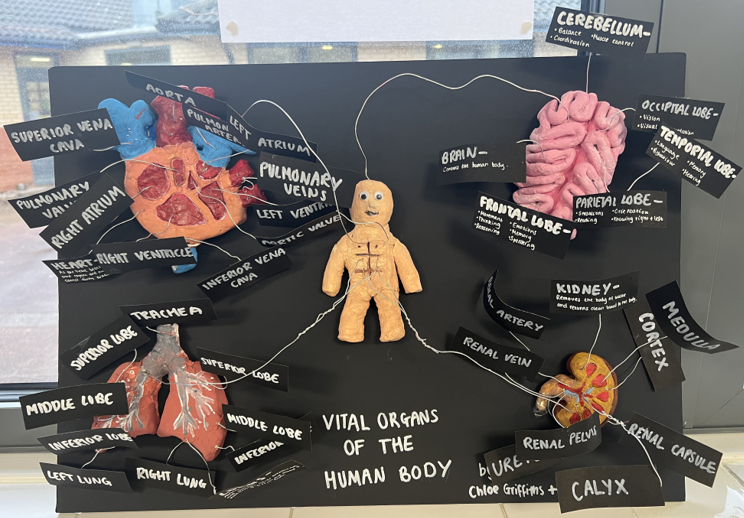 Second Place: Cake Plant Cell by Zahra Hussain
Third Place: DNA by Akshara Bhagavathi, Medha Manoj & Athena Yiu