Denbigh hosts Network Rail Engineering STEM Day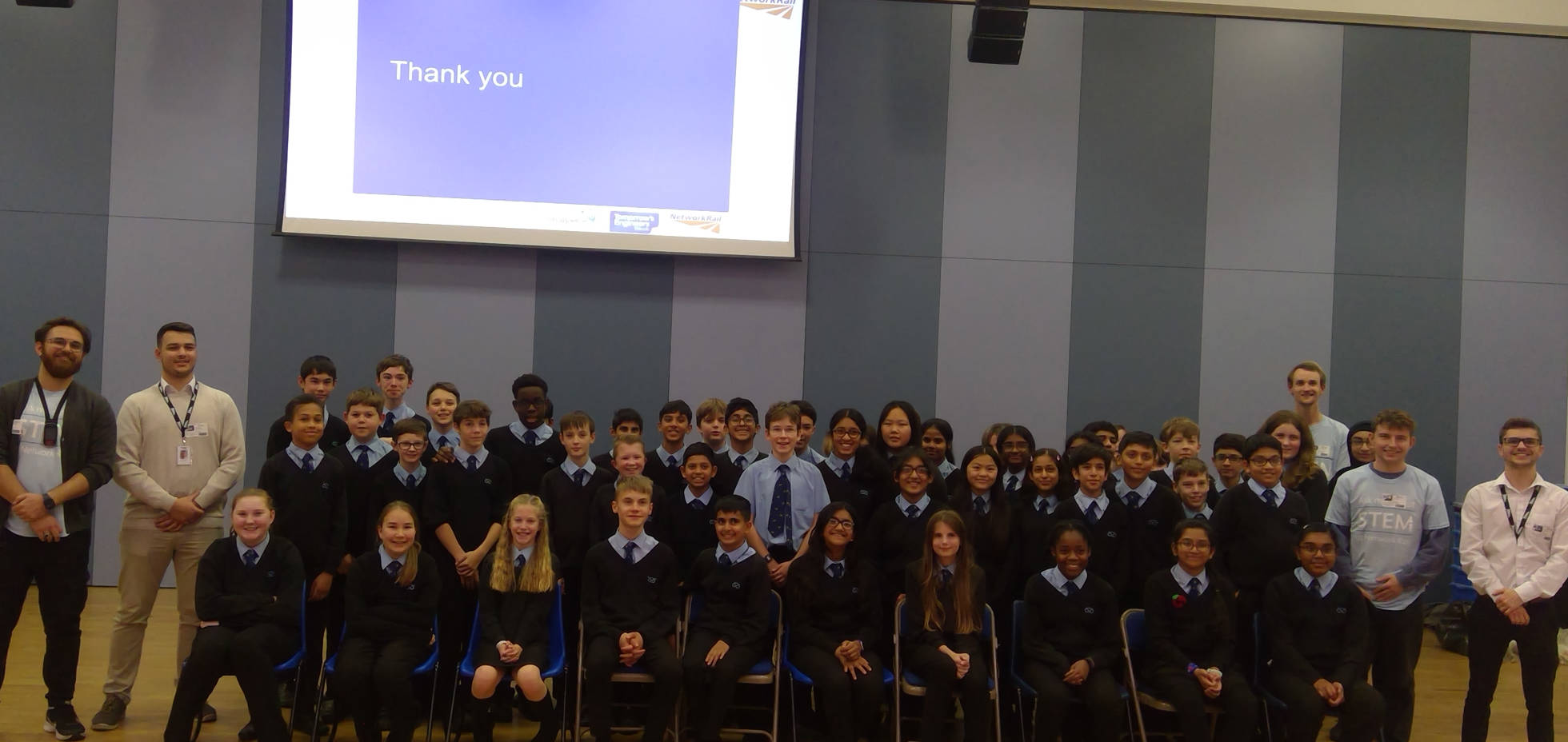 We welcomed Graduate Engineers from Network Rail into school recently to host an exciting and challenging Engineering STEM Day for Year 8 students.  60 students took part in the event and worked in teams taking on bridge building and level crossing/signalling challenges using lego and motors.  As well as taking on the challenges, the students heard from the Network Rail Engineers about careers in Engineering.
Three students, Joshua, Medha and George who impressed on the day were selected by Network Rail's Team to attend the Engineering Challenge Finals at the Quadrant, Network Rail's HQ to compete against other local school.