Denbigh's Star Cheerleader headed to World Championships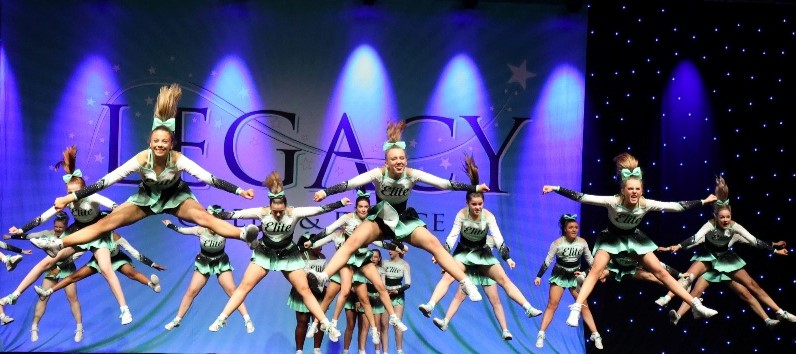 Robyn White from Year 11 is a member of MK Elite, a local competitive cheerleading squad who are headed to the Allstar World Championships in Florida in April 2024.  They are the only cheerleading team in Milton Keynes to win a bid to compete at the World Championships, which will also allow Robyn and her fellow athletes the chance to train at the Top Gun gyms, as seen on TV.
This is an opportunity of a lifetime for Robyn and her fellow athletes, and they are training hard at their gym in Bletchley to prepare. The Team is looking to fundraise and attract sponsorship from local companies who want to support the girls who are representing Milton Keynes on a world stage. Every athlete has to contribute £2,500 each.
If can support Robyn and her team mates they have a GoFundMe page – click here or contact nikki.mkeleitecheer@gmail.com.
MK Elite is a charity that supports young girls to improve their mental health through sport. They support all athletes, including those from low-income families, with low mental health and SEND needs. They make competitive cheerleading possible and accessible for all.