Double Awards Celebration for STEM & Creative Arts and Arts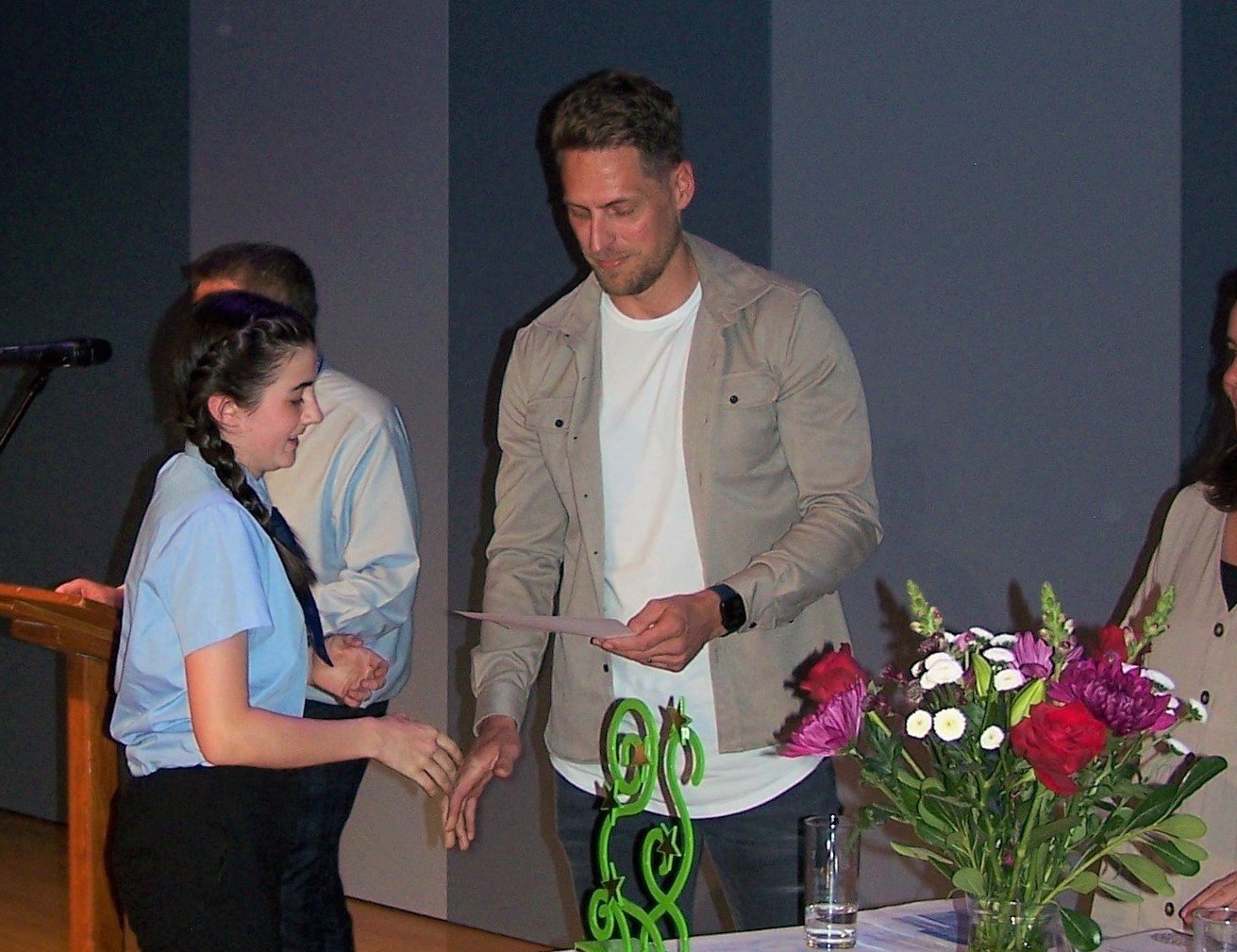 It was a double awards celebration last week when we celebrated achievement in the STEM and Creative Arts and Arts subjects at back-to-back awards ceremonies in front of families and friends.
The STEM Awards Ceremony saw 115 awards given out for achievement in the subjects of Maths, Science, DT and Business & Computing. The Creative Arts and Arts Ceremony, which followed saw 88 awards given out for success in Art, Drama, Music, Music Technology, English, Media, Humanities, Languages and Social Sciences.
Former student Phil Beastall, from our Denbigh Alumni Network was our special guest at both ceremonies. Phil is a successful writer and director of commercials, short films and music videos. Phil directed the music video that accompanied Lewis Capaldi's number one single 'Someone You Loved' and this year was asked to return to write and direct Lewis's video for his new single 'Wish You The Best' which Phil played for us on the night. We were delighted that Phil took time out of his busy work life to come back to his school to share his journey with the next generation of Denbigh students.
Thank you also to another former student, Daniel Underwood who now works for Niftylift. Daniel came to present the Niftylift Innovation Award which is given to the student who has demonstrated an innovative approach to their studies in Design Technology. We value our strong ties with Niftylift who continue to support our students in their studies, and it is wonderful to see former students working for them once they leave us. We also enjoyed accomplished musical performances by students Rich Mandal and Matias Yung who were also prize winners on the evening. Both events were truly memorable evening for students, parents and staff.