Jessie secures podium place in World Wake Park Championships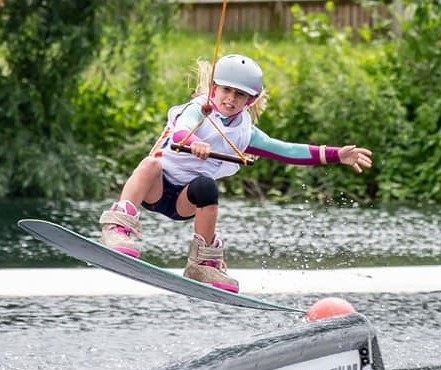 Jessie Saunders, Year 7, a wakeboarder achieved a podium place in the World Wake Park Championships held in Windsor last weekend, finishing third in the Girls Park 10 to 13 age category.   Jessie is one of three Saunders siblings who are all talented wakeboarders.  Callum, who is in Year 11 was also competing in the World Championship event and finished fourth in the Junior Men Elite Park category.  Their older brother, Kieran who is a former student here, recorded a joint 7th place in the Pro Men Urban Category, a massive achievement as he was competing against riders from as far afield as USA, Thailand and Australia.
This talented family will be training hard over the summer break and competing in three more competitions.  We wish them every success.