Launch of Election Week for MK Youth Council Membership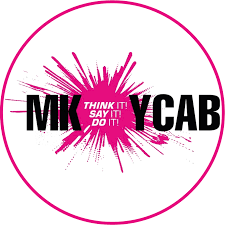 15 students from Year 7 to Year 11 have been nominated for Denbigh's two places on the MK Youth Council. This means that it is election week in-school from Monday 6th to Wednesday 8th February. Our candidates are busy canvassing support as Denbigh students will have the chance to vote to select our two Youth Cabinet members during Assembly time.
In order to secure a nomination, students submitted a two-hundred-word manifesto detailing how they would contribute to the work of the Youth Council and secured the signature of ten fellow Denbigh students. You can read the Denbigh candidates' manifestos at the MK Youth Cabinet website Youth Elections 2023 | Milton Keynes City Council (milton-keynes.gov.uk)
The ballot boxes will be counted at MK Council on Thursday 9th February and the results announced on Friday 10th February.
Good luck to all 15 students taking part. We know that whichever two students come out on top in the election, they will make a fantastic contribution to the Youth Cabinet.