Odd Socks Day kicks off Anti-Bullying Week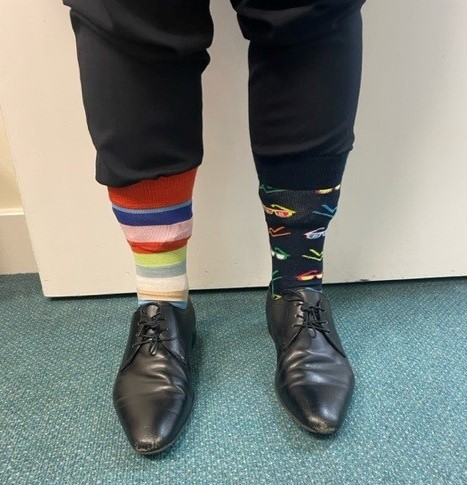 Students and staff came into school with odd socks this Monday to mark the start of Anti-Bullying Week. Participating in the national initiative of 'Odd Socks Day' allows us to celebrate what makes us unique and spreads kindness, which is one of our school values. 
Last year, National 'Odd Socks Day', which is supported by CBeebies presenter and Anti-Bullying Alliance patron Andy Day, encouraged five million children to get involved.
Mr Stewart, our Assistant Headteacher led the way on the day with his colourful odd socks!