Brunel House creates their bed in the Wellbeing Garden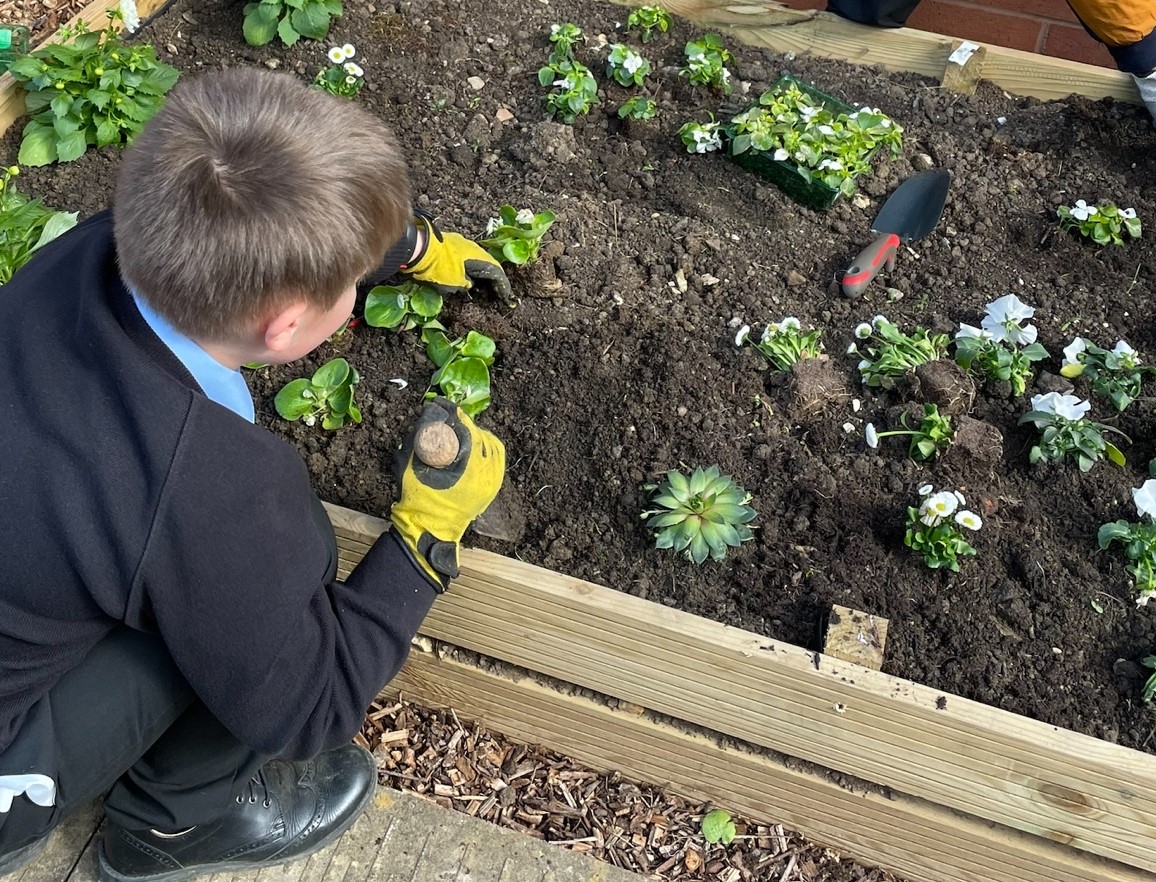 Brunel House has been out planting their bed in our new Wellbeing Garden. The Garden project is being led by the Student Council and is providing a fresh look for the courtyard behind the ILC. The Denbigh Association has kindly provided funding and what was an underused space, has been given a new lease of life.
The School Council has worked with our Site Team to clear the area and install six raised beds to create the Wellbeing Garden. Each House Council has been given a raised bed and tasked with the challenge of creating a wonderful space. The House beds will be judged by Dr Frame and the Leadership Team in the coming weeks as part of our Inter House Competition programme. The final raised bed has been given to the school canteen to use as a herb garden. The School Council plan to use further funding from Denbigh Association to purchase new benches and paint for student wall art.
The Brunel gardeners were:
Betty Barlow
Benjamin Chamberlain
Sophie Dawson
Enoch Odivwri