George Mott wins the Loftman Award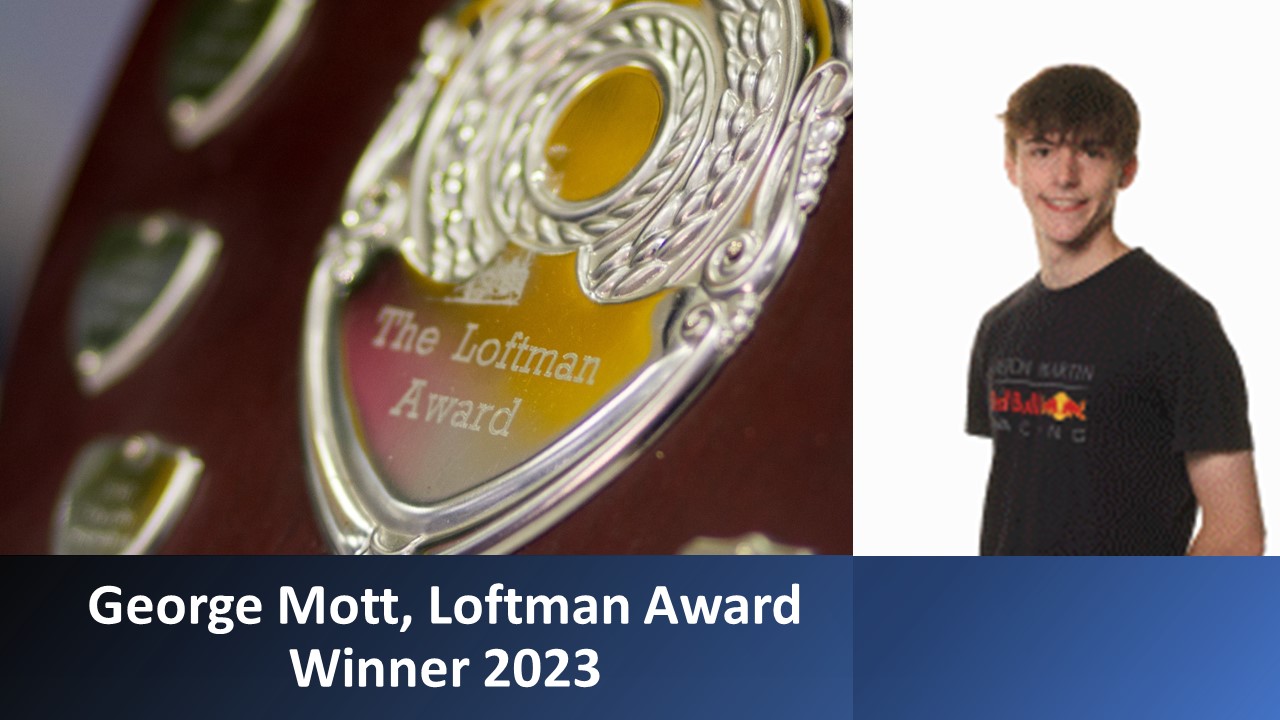 George Mott who has just completed Year 13, is this year's winner of the prestigious School Community Award, the Loftman Shield. The Shield, which was donated to the School by the Loftman Family whose five children all attended Denbigh, is awarded to a student who has participated in and benefitted from the huge range of extra-curricular and enrichment activities the school offers.
George's win, which recognised how he has excelled in a range of extra-curricular activities, with a particular focus on his passion for Design Technology, was announced at our recent Celebration of Success Ceremony.  As Dr Frame said on the night, George's participation in extra-curricular and enrichment opportunities has helped him to secure an engineering apprenticeship with Niftylift, so he can fulfil his ambition to become an engineer.
George was a talented and enthusiastic student as soon as he joined us in Year 7. He always gave his all-in class, participated in extra-curricular DT clubs and projects and consistently exceeded his targets at both GCSE and A level. George shared his passion for DT with others and helped promote the school at open evenings where he demonstrated his skills and talked about his experiences.
George organised and ran a CAD and 3D printing after-school club for GCSE and A level students to help them with their coursework and skill sets.
George also took part in the Engineering Education Scheme, or EES scheme as part of our Sixth Form enrichment programme. The scheme allows students to work on real-life engineering projects in liaison with local engineering companies. George worked with mentors from Niftylift who he impressed, which helped him to secure the apprenticeship he is now embarking on. We wish George every success for the future.