Jessie is UK Wakeboarding Champion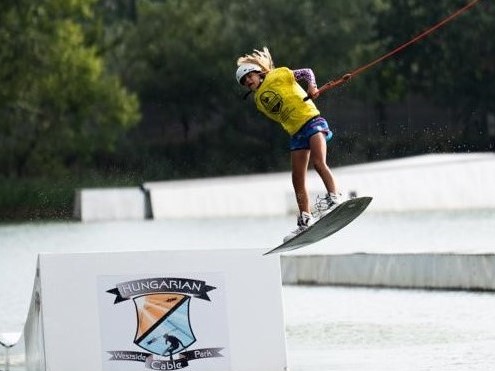 Jessie Saunders from Year 8, a talented wakeboarder has become the Under 14 UK Champion after winning the IWWF UK Wakeboard Championships held at Whitemills Wake Park in Sandwich, Kent.   This is an amazing achievement for Jessie, especially as she has only just moved up to the Under 14 age category.
Jessie has had a busy summer as she has also competed in the IWWF European & African Championships held in in Hungary. Jessie will be training hard over the winter with the aim of representing Team GB team next year at the World and European Championships, as well as retaining her UK title. Here are some photos of Jessie in action this summer.